5 Reasons Why Vacationing in Destin, Florida is Fun in the Fall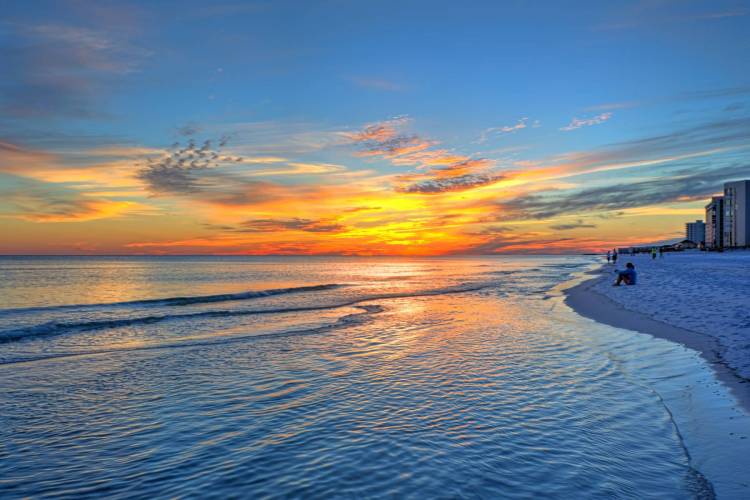 Are you looking for the perfect getaway to unwind, enjoy stunning beaches, and soak in the beautiful autumn vibes? Look no further than Destin, Florida! While this coastal gem is renowned for its summer vacation appeal, there are several fantastic reasons why visiting in the fall can be an equally unforgettable experience. From pleasant weather to fewer crowds, here are five compelling reasons why vacationing in Destin, Florida, is a fantastic choice during the autumn months.
1. Mild Weather and Stunning Sunsets: Fall brings delightful weather to Destin, with temperatures ranging from the 70s to low 80s (°F). The humidity drops, creating a more pleasant outdoor experience. The beaches become even more inviting, and you can enjoy swimming, beachcombing, or simply relaxing without the intense heat of the summer sun. Plus, the Gulf of Mexico remains warm and inviting for a refreshing dip. As the sun sets earlier in the fall, you'll be treated to breathtaking sunsets over the emerald waters – a sight you won't want to miss!
2. Serene Beaches and Fewer Crowds: One of the biggest advantages of visiting Destin in the fall is the smaller crowds. With most summer vacationers heading home, you'll find the beaches and popular attractions much quieter and more serene. Whether you're strolling along the shore, building sandcastles with the kids, or enjoying a peaceful moment with a loved one, you'll have more space and tranquility to make the most of your beach vacation.
3. Fall Festivals and Events: Destin comes alive with a plethora of fall festivals and events during this time of year. From seafood festivals to art fairs and live music events, there's something for everyone to enjoy. Experience the local culture, indulge in delicious seafood delicacies, and shop for unique souvenirs to commemorate your trip. The Destin Fishing Rodeo, an annual event held in October, attracts anglers from all over and adds a dash of excitement to your vacation.
4. Affordable Accommodations: Another perk of traveling to Destin in the fall is the availability of more affordable accommodations. Many hotels and vacation rentals offer reduced rates during the off-peak season, making it an ideal time for budget-conscious travelers. You might even find special deals and packages that include additional amenities, ensuring you get the best value for your money.
5. Enjoy Water Activities and Nature: While summer is known for beach activities, fall in Destin still offers fantastic opportunities for water adventures. Kayaking, paddleboarding, and boating are popular activities during this season, and you can explore the area's stunning coastal beauty with fewer distractions. Additionally, fall brings the opportunity for birdwatching and hiking in nearby parks and nature reserves, where you can witness the migratory patterns of various bird species and enjoy the vibrant fall foliage.
In conclusion, Destin, Florida, is not just a summer destination; it's equally charming and enjoyable during the fall months. With pleasant weather, serene beaches, exciting events, and more affordable accommodations, autumn offers a unique and unforgettable experience. Whether you're traveling solo, as a couple, or with your family, fall in Destin promises to be a vacation filled with relaxation, adventure, and cherished memories that will last a lifetime. So, pack your bags, and get ready for a fantastic fall escape on the beautiful Emerald Coast!