RedSky Travel Insurance
Protect Your Vacation & Your Piece of Mind, Because Anything Can Happen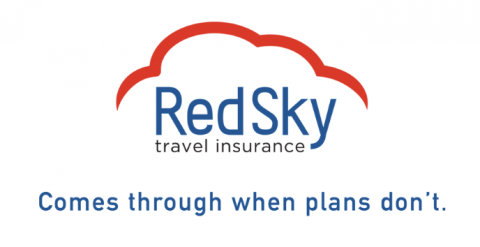 We understand that your vacation investment is important, and we want to make sure that whatever happens, you're protected. Life can be unpredictable, we all know that. With travel insurance from Red Sky, you'll eliminate the stress of dealing with any unforeseen circumstances that might interrupt or cancel your trip to the Emerald Coast
Are you hesitant to book your Destin/Miramar Beach vacation due to the volatile job market? Trip Preserver allows you to make your plans with confidence! If you lose your job or are transferred to a new location, the policy will refund the money you've paid toward your vacation. Really! (Please note that you must be with your current employer for at least one continuous year in order to qualify.)
Trip Preserver protects your vacation investment by covering other unanticipated problems and expenses, such as:
A job loss
A jury duty summons
A cancelled or revoked military leave
Sickness, injury, or death - to you, a family member, or your traveling companion(s)
Natural disasters, like hurricanes, that require an evacuation or render your vacation home unreachable or uninhabitable
Sun Trip Preserver also offers the broadest limits:
Up to $100,000 reimbursement for rental costs
$200 per day ($750 maximum) for expense related to trip delay, such as hotel accommodations
Up to $25,000 medical expense coverage
$1,000 baggage delay coverage
Sun Trip Preserver also provides: 
Worldwide emergency assistance service
Emergency roadside assistance service
You don't need to worry about "what ifs" when you invest in travel insurance. We strongly encourage you to take advantage of an affordable policy with Trip Preserver. You'll most likely never need it, but if you do, it's an invaluable resource.
Interested in purchasing travel insurance? Visit Red Sky Travel Insurance for detailed information about Trip Preserver.
For more information about Trip Preserver Travel Insurance, contact Red Sky at 1-866-889-7409.
In the event that you need Travel Insurance claim forms, visit www.trippreserverclaims.com or call a Red Sky Travel Insurance Claims Specialist at 866-889-7409.
Destin Beach Vacation Rentals has contracted with Red Sky Travel Insurance in order to offer you optional vacation rental insurance. We highly recommend that you purchase this optional coverage for the financial protection of your vacation investment. Red Sky Travel Insurance allows for a 14-day review once you receive your policy. Please note that Destin Beach Vacation Rentals receives commission on the sale of trip cancellation policies from Red Sky Travel Insurance. For details regarding coverage or limitations, contact Red Sky at 1-866-889-7409.
Helpful Links
*** If you purchased Travel Insurance before 6.11.2022, please contact Travel Guard for questions or to file a claim. If you purchased Travel Insurance after 6.11.2022, please contact Red Sky for questions or to file a claim.