Beach Flag System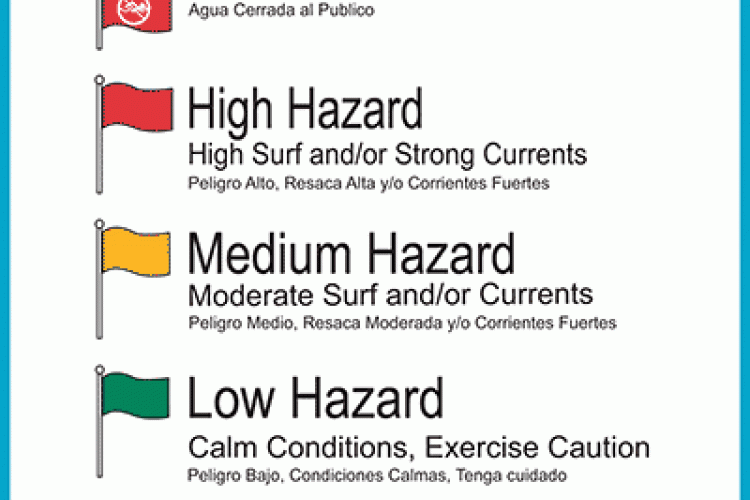 We are committed to beach safety. The flag system indicates current surf conditions based on what color safety flag is flying at the beach. Please take a minute to study the flag warning system and learn what the colors mean.  
Green: Low Hazard (Calm conditions, exercise caution)
Yellow: Medium Hazard (Moderate surf and/or currents)
Red: High Hazard (High surf and/or strong currents)
Double Red: Water Closed to Public
Purple: Dangerous Marine Life (Jellyfish, stingrays, dangerous fish)
      Flag Warning System - current flag conditions are posted daily each morning and afternoon at
www.swfd.org
. For current conditions and flag updates text "SAFETY" to 31279.   The importance of obeying the flag warning system is due to the powerful rip currents that occur along the gulf coast.