Discover the Magic of Destin, Florida: Your Ultimate Vacation Destination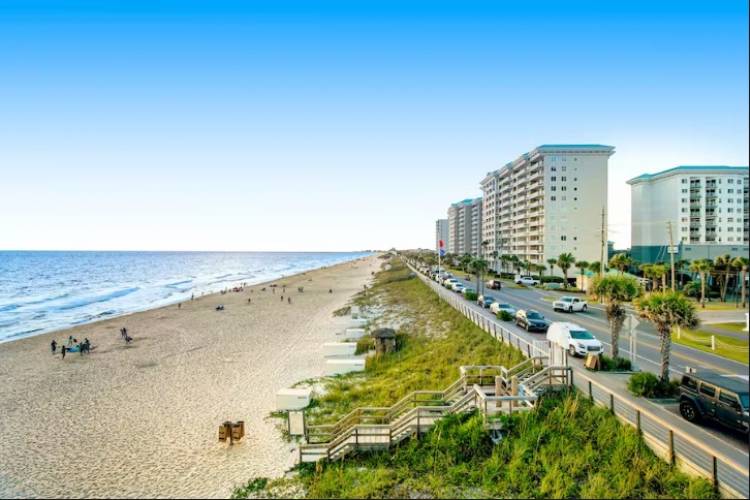 Are you searching for the perfect vacation spot that combines pristine beaches, turquoise waters, and a plethora of exciting activities? Look no further than Destin, Florida! Nestled along the stunning Emerald Coast, Destin is a hidden gem that offers a one-of-a-kind vacation experience for travelers of all ages. In this blog post, we will delve into the captivating reasons why Destin should be your ultimate vacation destination.
1. Breathtaking Beaches: Destin is renowned for its sugar-white sandy beaches and crystal-clear emerald waters. Picture yourself lounging under a beach umbrella, soaking up the warm Florida sun, and taking refreshing dips in the Gulf of Mexico. Whether you're looking for relaxation or adventure, Destin's beaches provide a picturesque backdrop for unforgettable moments.
2. World-Class Fishing: Known as the "World's Luckiest Fishing Village," Destin is a paradise for fishing enthusiasts. Embark on a deep-sea fishing excursion or cast your line from the shore or a pier. With an abundance of game fish like redfish, snapper, and marlin, you'll have an opportunity to reel in your trophy catch and create lasting memories.
3. Water Sports Galore: From jet skiing and paddleboarding to parasailing and kayaking, Destin offers a wide array of thrilling water sports activities. Dive into the turquoise waters and explore the vibrant underwater world through snorkeling or scuba diving. The adventurous spirit within you will be well-catered to in Destin.
4. Epicurean Delights: Destin boasts a vibrant culinary scene, offering a delectable array of fresh seafood, coastal cuisine, and international flavors. Savor the catch of the day at waterfront restaurants, indulge in a beachfront brunch, or treat yourself to ice cream from a local parlor. With numerous dining options, even the most discerning food lovers will find their taste buds tantalized.
5. Outdoor Adventures: Beyond the beaches, Destin offers an abundance of outdoor activities for nature enthusiasts. Explore the nearby Henderson Beach State Park, where you can hike scenic trails, spot wildlife, and have a picnic amidst the coastal dunes. Enjoy a round of golf at championship courses, go biking along the coast, or embark on a dolphin-watching cruise.
6. Family-Friendly Attractions: Destin is a perfect vacation spot for families, with a plethora of attractions to keep everyone entertained. Visit Big Kahuna's Water and Adventure Park for thrilling rides and water slides, or head to the Gulfarium Marine Adventure Park for a close encounter with marine life. Miniature golf, go-karts, and arcades are also scattered throughout the area, ensuring endless fun for all.
7. Shopping and Entertainment: Indulge in retail therapy at Destin's premier shopping destinations, such as Destin Commons and Silver Sands Premium Outlets. Discover a variety of upscale boutiques, designer brands, and unique stores, perfect for finding souvenirs or treating yourself. In the evenings, catch live music performances, comedy shows, or take in a movie at the local theaters.
Destin, Florida, is a vacation destination that checks all the boxes. With its breathtaking beaches, abundant outdoor activities, mouthwatering cuisine, and family-friendly attractions, it offers a remarkable experience for every traveler. Whether you seek relaxation, adventure, or a little bit of both, Destin is sure to captivate your heart and leave you with cherished memories that will last a lifetime. Start planning your dream vacation to Destin today and unlock the magic of this coastal paradise.