Just a Flip Flop Walk Away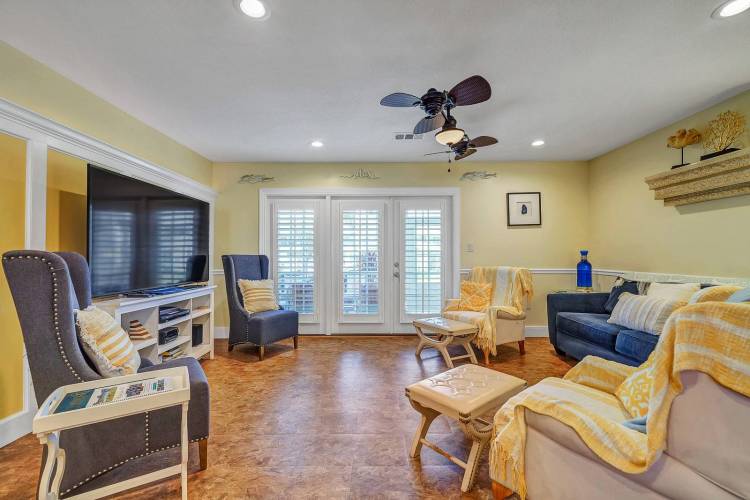 Misty Cove 202 is one of most popular vacation rentals. Settled in a small community, located just a flip flop walk to the beach or the very popular, Pompano Joe's,  this spacious two-story townhome is ideally located for your perfect beach vacation.
Misty Cove features an open concept living area with a screened in patio off the main room. The kitchen is fully stocked with all the tools you need to cook an amazing meal. The slate tile floor downstairs is both beautiful and practical. There is a 70in. flat screen Smart TV for your viewing pleasure with the lightning speed free wifi. NFL Ticket included!!!
On the second floor, the master bedroom offers a tranquil getaway, with a luxurious king sized bed. This room boasts a 55" TV, vaulted ceiling with skylights and a private balcony overlooking the pool.
The second bedroom suite offers a queen sized bed with the additional convenience of bunk beds. It also has a 55" TV and a private bathroom.
The community pool is conveniently located directly outside your back door.
Misty Cove 202 is also for sale! Remember, if you'd ever be interested in owning your very own beach vacation rental home – It's a lot easier than you think and I'd love to help you find that perfect home-away-from-home.  And then Destin Beach Vacation Rentals can manage, market and rent it for you when you're not here!  Then you can come back to the beach whenever you want! That's the best part!