Reel in the Fun: Destin Fishing Rodeo and the Perfect Vacation Rental Getaway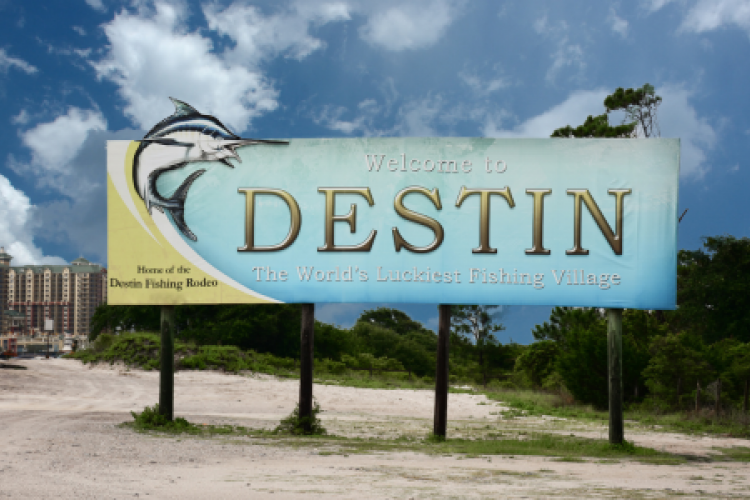 When it comes to combining thrilling angling experiences with a relaxing beach vacation, Destin, Florida stands out as a prime destination. Known as the "World's Luckiest Fishing Village," Destin hosts an annual event that captures the essence of this maritime paradise – the Destin Fishing Rodeo. In this blog post, we'll dive into the excitement of the Fishing Rodeo and explore why booking a vacation rental is the ultimate way to enhance your experience during this incredible event.
The Destin Fishing Rodeo: Every year, during the entire month of October, the Destin Fishing Rodeo takes center stage, attracting fishing enthusiasts from around the country. Established in 1948, this iconic event celebrates the rich fishing heritage of Destin and the Gulf of Mexico. Participants of all skill levels can compete in various categories, vying for prizes and recognition in a friendly yet competitive atmosphere. From impressive catches to camaraderie among fellow anglers, the Fishing Rodeo promises unforgettable memories.
Why You Should Book One of Our Rentals:
Proximity to the Action: Booking one of our vacation rentals puts you right near the heart of the Fishing Rodeo excitement. Imagine waking up to the gentle sound of waves, sipping your morning coffee on a private balcony overlooking the Gulf, and being just a few miles away from the Rodeo's weigh-in station.
Home Away from Home: Our vacation rentals offer the comforts of home, allowing you to unwind after a long day of fishing. Spacious living areas, fully equipped kitchens, and cozy bedrooms ensure you have the space and convenience you need to recharge.
Flexibility and Privacy: Unlike hotels, our vacation rentals offer you the freedom to create your own schedule. Whether you want to cook your catch of the day or simply relax by the pool, a vacation rental provides the privacy and flexibility to tailor your vacation to your preferences.
Group-Friendly Accommodations: The Destin Fishing Rodeo is a fantastic opportunity for group outings with family or friends. Our vacation rentals come in various sizes, accommodating large groups without sacrificing comfort. Shared common areas allow for quality bonding time while also providing individual spaces for downtime.
Cost-Effective: Booking a vacation rental can often be more cost-effective, especially for larger groups. Splitting the cost among family or friends can make your fishing getaway not only memorable but also affordable.
The Destin Fishing Rodeo is a thrilling celebration of fishing prowess and community spirit, and there's no better way to immerse yourself in this event than by booking a vacation rental. With comfort, convenience, and the freedom to tailor your vacation to your desires, a vacation rental adds an extra layer of enjoyment to your Destin experience. Whether you're a seasoned angler or a beginner looking to cast your first line, the Destin Fishing Rodeo coupled with a well-chosen vacation rental promises an unparalleled getaway that's sure to reel you in, hook, line, and sinker.