Florida Jeep Jam at Frank Brown Park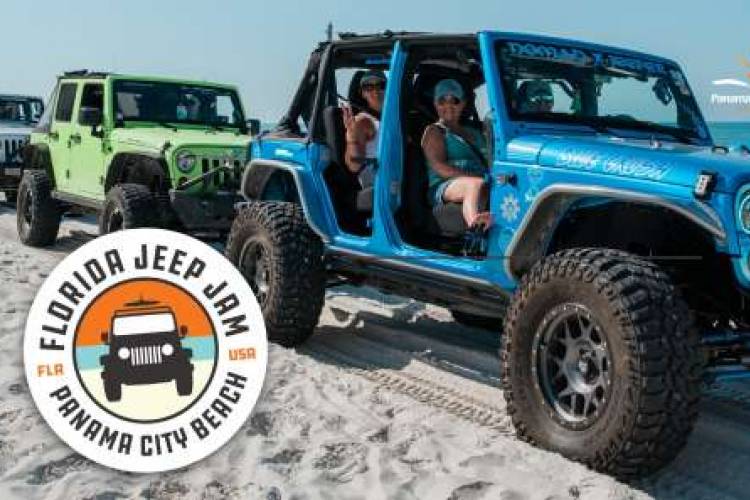 May 10 2022 - 12:00am
to
May 14 2022 - 11:45pm
What: 
Florida Jeep Jam at Frank Brown Park
When: 
May 10 - 14, 2022
Time: 
12:00 am to 11:45 pm
Where: 
Frank Brown Park
Thousands of Jeep owners, enthusiast and club members will gather in Panama City Beach, Florida May 10-14, 2022 for Florida Jeep Jam! This 5 day family oriented event, filled with fun in the sun activities that will prove to be one of the highest sought over Jeep festivals in the complete southeastern United States.
Register Now for Florida Jeep Jam 2022.
FBJ Official Event Schedule: floridajeepjam.com
Put your Jeep to the challenge on our Obstacle Course, explore the natural habitats of North Florida during an Off-Road Excursion, check out the latest Jeep accessories – Jeep parts and Jeep gear from top vendors, cruise the sandy beaches during our Topless for Turtles Jeep Beach Krawl.
The stage is set at Frank Brown Park, where Jeep Jam will host the Official Vendor Village. The Vendor Village will feature National and Regional industry leading companies in which they will provide new, state-of-the-art accessories, parts and other Jeep merchandise. Special tents will be set up for workshop seminars, Charity raffle tents and Official FBJ Merchandise.