Gulf Place Wine Walk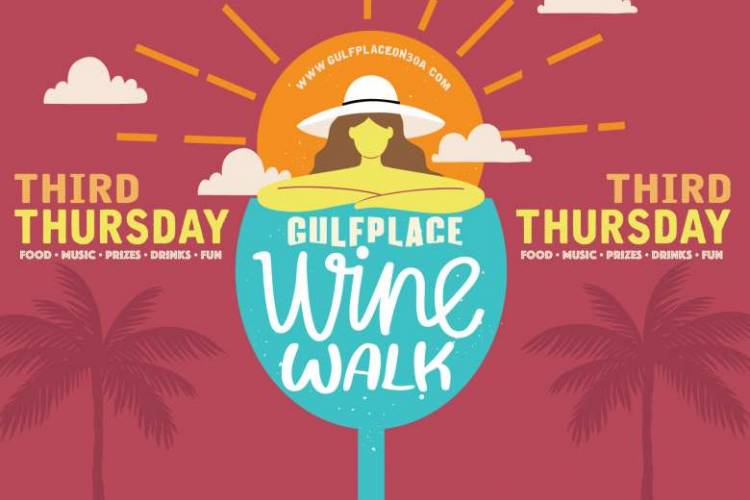 What: 
Gulf Place Wine Walk
When: 
Thursday, May 19, 2022
Time: 
5:00 pm to 7:00 pm
Where: 
Gulf Place
Gulf Place Merchants host the Wine Walk on the third Thursday each month. For $25, attendees can enjoy samplings of hand-selected wines, light appetizers, live music and giveaways while venturing to all of the unique Gulf Place shops. Featuring jewelry, artwork, clothing and many other unique gifts, event-goers can enjoy the evening sipping and shopping in Gulf Place. 
Jan - March | 4 - 6PM
April - Dec | 5 - 7 PM
Check in at the Artists of Gulf Place to receive your complimentary glass and your walkabout map. Visit each participating merchant to be entered for a chance to win awesome giveaways at the end of the night!