Valentine Tour of Homes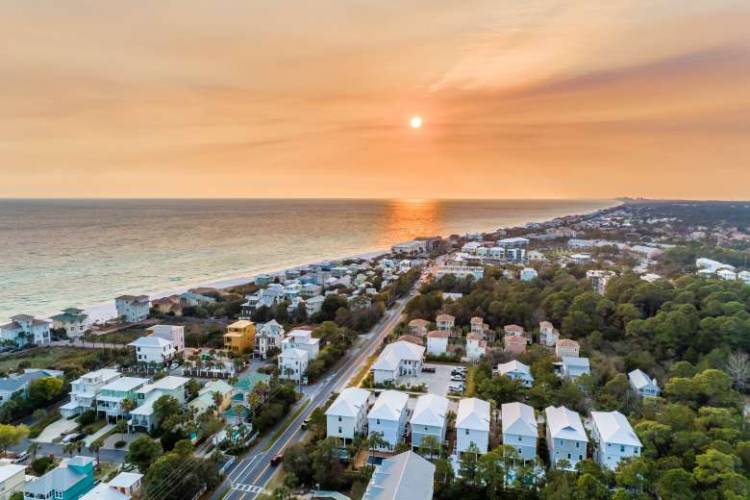 Feb 11 2023 - 10:00am
to
Feb 12 2023 - 4:00pm
When: 
Saturday, February 11, 2023
Time: 
10:00 am to 4:00 pm
Where: 
South Walton Area
Valentine's weekend typically means romantic dinners and flowers for most, but for South Walton residents and visitors alike, it also signals the highly anticipated annual Valentine Tour of Homes. The two-day event offers a self-guided tour through some of South Walton's most unique homes representing diverse architectural styles, beautiful interior design, historic significance and fine art collections. 
FEBRUARY 11 | 10:00AM – 4:00PM
FEBRUARY 12 | 12:00PM – 4:00PM
Tickets: culturalartsalliance.com/valentine-tour-of-homes
Fall in love with some of South Walton's most interesting homes while raising funds for the CAA's "Art For All" Program. To volunteer, visit culturalartsalliance.com/volunteer. 
All tickets are valid for the entire weekend with one entry per house. Please note that as most of these homes are privates residencies, they cannot be guaranteed as ADA compliant. The CAA is committed to ensuring access for all to its programs, including for people with disabilities or limited mobility. Please notify the CAA office in advance for questions regarding access, and best efforts will be made for accommodations.
For more information about the Valentine Tour of Homes and the Cultural Arts Alliance of Walton County, call 850-622-5970 or visit culturalartsalliance.com.