A Seaside Paradise: Why Staying at Surfside Resort in Miramar Beach is the Ultimate Vacation Spot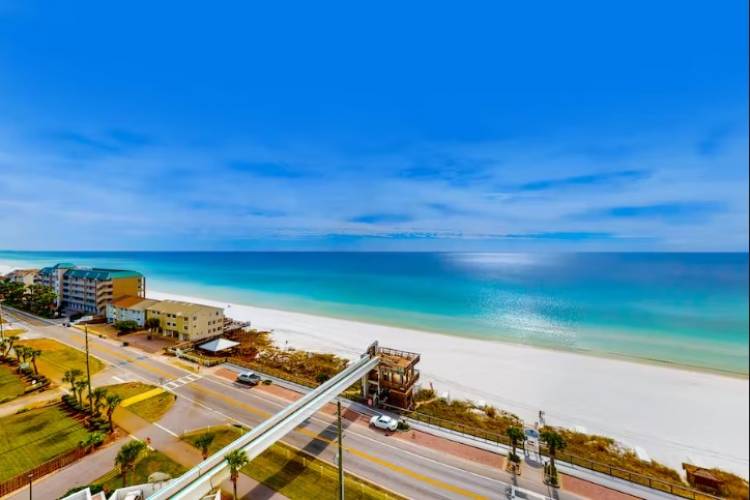 When it comes to planning a dreamy beach getaway, Miramar Beach, Florida, is an alluring destination that never disappoints. Nestled along the beautiful Gulf of Mexico, this enchanting coastal town offers a perfect blend of natural beauty, thrilling water activities, and laid-back charm. Among the many resorts and accommodations in the area, Surfside Resort stands out as an ideal choice for an unforgettable vacation experience. In this blog post, we will explore the reasons why staying at Surfside Resort in Miramar Beach is the ultimate vacation spot.
Spectacular Beachfront Location: One of the most compelling reasons to choose Surfside Resort is its prime beachfront location. The resort sits directly on the sugar-white sands of Miramar Beach, providing guests with convenient access to the sparkling waters of the Gulf. Imagine waking up to the soothing sound of ocean waves and stepping onto your private balcony to witness breathtaking sunrises or romantic sunsets. With the beach just steps away from your doorstep, every moment at Surfside Resort is an opportunity to connect with nature and unwind by the sea.
Luxurious Accommodations: Surfside Resort 901 offers luxurious accommodations to suit various preferences and group sizes, and it can be rented as a one, two, or three bedroom. Whether you're traveling with family, friends, or as a couple, the unit is spacious and elegantly appointed to meet your needs. The unit is thoughtfully designed with modern amenities, a fully equipped kitchen, and a comfortable living area.The condo boasts stunning views of the Gulf, creating a tranquil retreat for your vacation.
Ample Recreation and Amenities: Vacations are all about fun and relaxation, and Surfside Resort takes this mantra to heart. The resort provides an array of recreational facilities, including a large pool, hot tub, and sun deck, where you can bask in the Florida sun and let your worries drift away. For those seeking an active vacation, there are tennis courts, a well-equipped fitness center, and water sports rentals, such as paddleboards and kayaks, to explore the Gulf waters.
The Delicious Dining Experience: Surfside Resort caters to guests' culinary desires with its on-site dining options. Head to Royal Palm Grille, the resort's signature restaurant, to savor delectable seafood dishes, succulent steaks, and a variety of refreshing beverages. The restaurant's inviting atmosphere and stunning views of the Gulf provide the perfect setting for a memorable dining experience.
Proximity to Local Attractions: Beyond the resort's enticing offerings, staying at Surfside Resort allows you to easily explore the surrounding attractions. Destin, a nearby charming town, offers a myriad of shops, restaurants, and entertainment options. Additionally, don't miss out on exploring the natural wonders of the area, such as Henderson Beach State Park, where you can immerse yourself in pristine landscapes and observe diverse wildlife.
Miramar Beach is a captivating destination that promises an unforgettable beach vacation, and Surfside Resort ensures that every aspect of your trip is filled with comfort, luxury, and adventure. From the resort's stunning beachfront location to its top-notch amenities and delicious dining options, Surfside Resort offers an all-encompassing vacation experience for travelers of all kinds. So, if you're yearning for a seaside paradise that caters to your every desire, look no further than Surfside Resort in Miramar Beach for your next dream vacation.